So, I met this guy on a dating app. We went out and he seemed like everything I could possibly hope for. I liked that he seemed goal-oriented, focused, and motivated. From our first date, he seemed like someone who knew what he wanted and was as tired of the dating scene as me.
We met in October and by Thanksgiving, I met his family. I was for sure that he was serious about me, but I started to notice and find strange things. I had trust issues from previous relationships, so I would periodically search his phone or around the house.
I saw that he was having inappropriate text conversations with other women and that there was also someone from his past who wouldn't seem to leave him alone. I asked him several times to stop talking to her. He would say he stopped, but then I would always find out he was still talking to her.
I got pregnant three months in and I was scared because I knew it was way too soon and I was afraid that he wouldn't want to deal with me anymore. I told him we could do this thing together or we could co-parent, but he swore I was the one for him…his true colors showed shortly thereafter.
He wanted me to get an abortion [The F*CK?] and I refused. I didn't talk to him for a week until he showed up unannounced to apologize and with gifts. I assumed at that moment, he was completely onboard.
I moved in with him when I was 8 months pregnant, but things got worse and my pregnancy was tumultuous.  We argued a lot and he didn't really seem to be supportive.  I started to find out that he was lying about a LOT of things from his job to having a degree to being in a fraternity.
Lie #1
I stopped by the well-known computer company where he told me he worked on my way home from the doctor to surprise him with the ultrasound pictures and the staff told me he didn't work there.  Upon further investigation [by way of him leaving his boss's business card on the TV stand], I learned that he was a cellphone salesman at a kiosk in a store.
Lie #2 & #3
I'm a member of one of the "finer" sororities, so overtime I thought it was strange that I never heard of or met any of his line brothers although he met some of my sorors and attended my chapter functions. I also found his lack of photos and Greek paraphernalia to be rather odd, so I contacted the undergrad chapter where he claimed he pledged and they confirmed that there wasn't a line during the year that he crossed.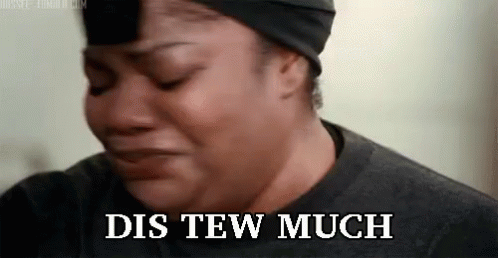 When I confronted him about it, he finally admitted he wasn't really in a fraternity although he claimed to have gone through a pledge process and that his line was dropped. [Dropped line = not Greek!]  At that point, I figured he was lying about having a college degree, so I asked him that too. And as you can guess, he confirmed that he never graduated and didn't have a degree.
Our son was born the following month and it continued to be a struggle. I started resenting him for all of the lying and the deceit, so the intimacy stopped. He didn't help me much with our son and continued to go out until 2 or 3 in the morning. On the nights that he actually came home from work, he would just go to the basement and not do anything with our son. We started arguing about sex because we weren't doing anything, but #1 my body was still trying to heal from giving birth, and #2 I resented him because of the lying and lack of help.  I couldn't respect or lay down with a man who lied to me all of the time and saw nothing wrong with it.
The Final Straw
One night I was talking to his sister about transitioning from the military.  I told her I was adjusting financially and that it really helped that her brother and I were splitting the mortgage at his house. When I told her that, she was SHOCKED! As it turned out, he did NOT own the house as he initially told me and I was giving him money toward a mortgage that didn't even exist. [I have no idea what he was doing with the money.]
According to his sister, the house was already paid for and it belonged to his grandmother who allowed him to stay there.  When I confronted him about that, he tried to lie and say his grandmother charged him to live there. However, I confirmed with his grandmother and, as expected, he was lying.
This date relationship is OVER!
As of Now
I have since moved out [four months after our son was born] and it has been a struggle to mend the broken pieces while trying to be a single mother because I don't have any family nearby. The most challenging thing for me is moving past the anger and hurt I feel and also the fact that I never got an apology from him nor has he shown any true remorse. It's almost as if he doesn't even feel bad about it.

I haven't seen my ex in four months and we haven't spoken in about a month, so we're not co-parenting well. He sees our son when he stops by his grandmother's house because she takes care of our son while I'm at work. Other than that, he makes no real effort to spend time with our son. Since I am not from the area and have no family here, it's really rough because my son is literally with me all of the time. I love him, but sometimes I need a break just to recharge. I am grateful, however, for my ex's grandma who watches my son while I'm at work as well as his sister who will watch my son if I ask. Still, nothing beats your own family, and, hopefully, I can move closer to them soon.
Ladies, if someone seems to be too good to be true, it's because he is!
Sincerely,
The fool who fell for the Okie Doke  
What would you do in this situation?  Was she too naive? How can they repair or rekindle their relationship? How can they positively co-parent?
Comment below! Submit your relationship drama & bad date stories to info@thisdateisover.com.
Comment below directly from Facebook!